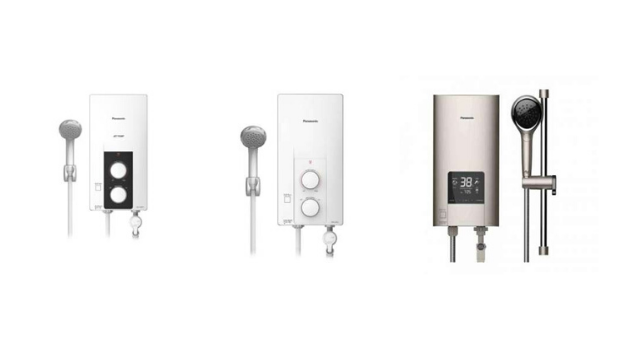 When it comes to buying electronics, especially those that we heavily use at home, we always consider the accessibility of the service centre. This gives us the peace of mind that should something go wrong; we can have it checked and fixed right away. Panasonic has been one of these brands. They have several service centres across Malaysia, which makes them popular among the locals.
We ranked here the top water heaters from Panasonic in Malaysia:
1. Panasonic DH-3LS1MW Instant Water Heater / Home Shower (White)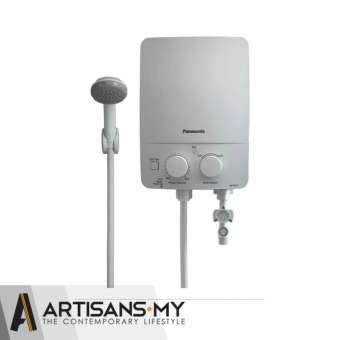 For houses that need a reliable water heater that is easy to use, we recommended this instant water heater from Panasonic. It is perfect for a small household and ensures the safety of its users.
One-way shower head
Low maintenance
Onsite warranty available in Malaysia
9 Safety point
One of the considerations in buying any electronic is the accessibility of their service centres wherever you are in the country, and Panasonic certainly has that covered. Buy a Panasonic water heater here.
Check prices on Lazada
2. Panasonic R Series DH-3RL1MW Instant Water Heater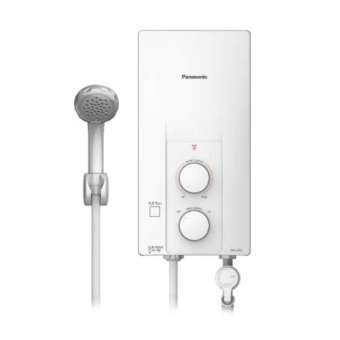 If you want better energy efficiency for your electronic appliances, Panasonic has got a lot of options available, including this Jet Pump Home shower. It is best for families with kids, given its safety features.
Low Noise & Energy Saving DC Pump
Electric Power Control
Better Performance For Low Water Pressure – 4.9kPa
Manual Reset Thermostat
This series of the water heater from Panasonic is also water filter ready, should you decide to install one in the future. You can order this heater online at its promo price here.
Check prices on Lazada
3. Panasonic DH-3RP1 Jet Pump Standard R Series Home Shower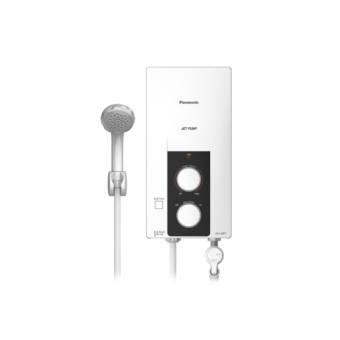 If you want something that is easy to install in whatever type of property, this is one of your safest choices because of its universal design.
It is also water filter ready, so you can easily add one should you need better and safer water quality. You can buy this Panasonic water heater her.
Check prices on Lazada
4. Panasonic N Series DH-3NDP1MS Instant Water Heater/ Shower (Jet Pump)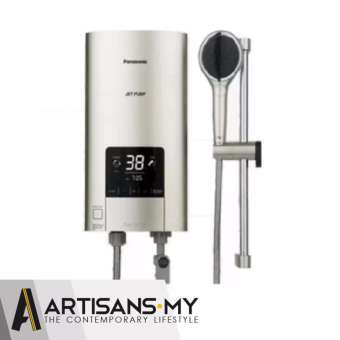 Add this elegant water heater to your shower room, which includes an LCD display panel for more effortless operation. The sleek appearance can easily add  luxurious touch to your shower room.
Power One Push Stop System
Water One Push Stop System
Ag+ Crystal-Antibacterial Shower Head
Digital temperature control
The water heater pumping system also has a quiet operation, making it an ideal choice for those who have babies at home. Get this unique Panasonic water heater here.
Check prices on Lazada
5. Panasonic N Series DH- Instant Water Heater/ Shower (Jet Pump) 3.6kW (Silver)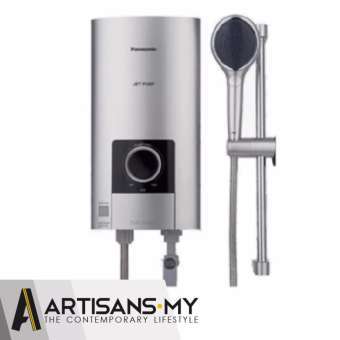 This is one of the first few water heaters that we discovered with the anti-bacterial shower head but we were eventually impressed with how convenient it is to use, as well.
Power Consumption 3.6kw
Power Supply 240 V, 50Hz
Power Selection: Eletric Power
We are confident to recommend N series to our friends because of all its luxurious features. It is definitely worth your investment. Buy this water heater here.
Check prices on Lazada
6. Panasonic N Series DH-3NS2MS Instant Water Heater/ Shower (Non Jet Pump)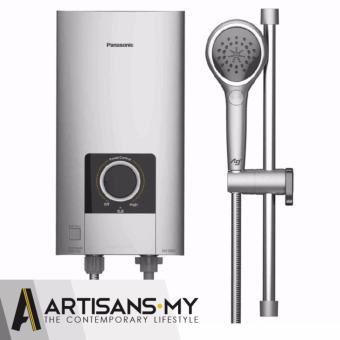 Panasonic simply just has the best warranty services here in Malaysia, so we are always confident to purchase from them, including this instant water heater.
Elegant & Compact Design
Electric Power Control (Analog)
New Shower Head – AG+ Anti Bacterial shower head
N series particularly offers luxurious shower experience and sleek packaging, so if you are looking for something to glow up your bathroom, this is an easy choice. You can buy it here.
Check prices on Lazada
7. Panasonic Water Heater DH-3NS1MW (Non-Pump) One Push Stop System
This also comes with an anti-bacterial shower head and three shower selector. You can take a shower with comfort and peace of mind that you are safe with your water heater. 
• Insulated Structure
IP25 Water Splash Proof Case
Non-Flammable Material Compliance
One Push On / Off Switch
Manual Reset Thermostat
We particularly love the focus on safety by this model. You can buy this at a discounted price here.
Check prices on Lazada
8. Panasonic Water Heater DH-3ND1MS (Non-Pump) Digital Temperature Control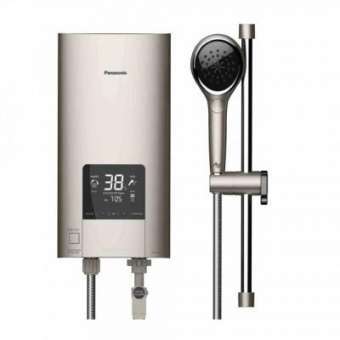 For those who are looking for a more advanced water heater, you will definitely enjoy this new Panasonic water heater. You can monitor and adjust the temperature through the LED display.
Electronic temperature control
Accurate temperature settings
Splash proof
This is a family-friendly addition to your home, with an easier interface that is safe for older users, as well. Do not miss the best prices for Panasonic water heaters here.
Check prices on Lazada
9. Panasonic DH-3MP2MX Water Heater Shower with Jet Pump (DH-3MP2)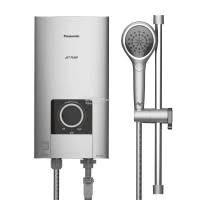 This is a more fun model from Panasonic water heaters, which means there are a lot of funky colours you can choose from depending on the existing interior of your bathroom.
Mirror Finish
Low noise pump
Antibacterial shower head
Enjoy different themes from the M series, while still getting the same luxurious experience from its N series counterparts. Get your choice of colour for the water heater by shopping it online here.
Check prices on Lazada
Why Choose Panasonic
Panasonic is an internationally renowned brand that has fortunately fully integrated its operations and brand in Malaysia. Several of their electronics, including water heaters, are already SIRIM approved, plus they have a couple of warranty centres across the country, too. Their water heaters also have several models that fit various lifestyle choices.
Here are our top Panasonic water heater choices: